We bring the world to you
Los Angeles Monday
New York Monday
London Tuesday
Milan Tuesday
Hong Kong Tuesday
Sydney Tuesday
Auckland Tuesday
About Us
Keep your business moving
Established in 1989, Mondiale is
New Zealand's

largest privately owned freight forwarder and an international leader in supply chain management.

We are a global operation with Mondiale offices across New Zealand, Australia, China and the Philippines. By leveraging our size, superior systems, and experienced staff we keep cargo moving globally. We offer cost-efficient freight forwarding, logistics, and warehousing solutions that will provide end to end visibility and control.
Trans-Tasman presence
Mondiale expanded across the Tasman in 2008. Our service offering has been hugely successful in Australia, where we now have over 60 locally based team members. Our customer centric, streamlined way of operating enables us to deliver exceptional service in a highly demanding market.
Customer Focused and Cost Effective
We understand the implications of cost on your supply chain and take our competitiveness seriously. Before a shipment is moved, our team ensures that the costs and services at every point under our control are the most competitive in the industry.
Connecting with Asia
Mondiale has a network of ten owned offices across China, Hong Kong and the Philippines. This ensures our quality standards deliver a seamless supply chain with direct control over shipments to and from Asia.
By The Numbers
1
New Zealand's largest privately owned freight forwarder
20
Offices across New Zealand, Australia, China and the Philippines
650+
Current staff members
1000+
Agency offices worldwide
305,000+
TEU shipped per annum
19M+
Kilos airfreighted per annum
2.7M+
EDI messages per annum
Our People
Successful logistics is not just about having the best systems, infrastructure, and support networks – it's about having the best people behind it all.
We employ more than 600 staff and all are exceptional at what they do. Investing in our people is one of Mondiale's founding philosophies. The people who own Mondiale are actively involved in your business. With Mondiale you can be assured that a senior manager will always work alongside you day in and day out.
Executive Management Team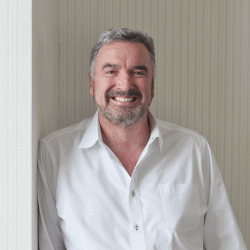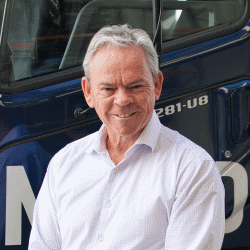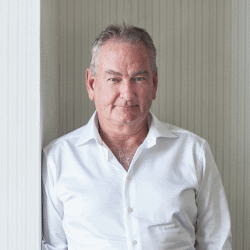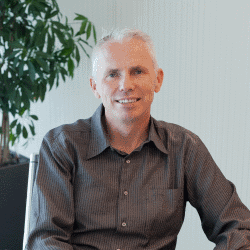 We're all about movement
Our extensive experience in Global Freight Forwarding gives us one of our biggest strengths: Flexibility
At Mondiale we're flexible and innovative. We can provide a solution tailored to your requirements that is delivered through our well established offices and unequalled global network of freight agencies.
Reliability is everything.
Some of our services include:
Air and sea freight
Border clearance and compliance
Transport cartage and coastal services
Supply chain management
Third party logistics (3PL) and warehousing
Project and perishable cargo
Sophisticated and expandable real-time IT solutions
Consultancy
Services
World-leading air and sea freight forwarding
Our business is built on providing the best service, every time. We keep everything simple and operate under clearly defined performance metrics to monitor, manage and control every aspect of your experience.
Unequalled worldwide network
Our network of Mondiale offices combined with our 1000+ Agents is second to none. This unique model allows Mondiale to partner with the right agent for your business. Each agent is recognised as a market leader in their country.
Personalised, flexible service
We find out exactly what you need, then tailor our services to provide the most effective and responsive solution. If your requirements change, we are able to adapt our solution to suit.
Supply chain technology
To suit your business requirements and personal preferences, Mondiale has the flexibility to provide various communication methods. Whether you chose to source your own updates from our real time website, prefer exception management alerts or standard reporting, Mondiale can easily configure this to suit your needs.
Hands-on programme management
Mondiale develops and implements customised operational processes in collaboration with our key partners. This minimises risk and ensures seamless delivery across every point in the supply chain.
Continuous improvement and customer data management
Through our powerful Business Intelligence system, we use the transactional data we collect on your business transactions to analyse and present you with recommendations that will help drive your supply chain as part of our continuous improvement program.
We employ in-house IT and business analysts to future-proof our systems and conduct analysis on the data we hold for our clients. We use the results to improve our internal processes and make considered recommendations to our clients.
Guaranteed Freight Forwarding availability
Air freight
Mondiale rank as one of the top IATA agents in New Zealand and Australia. We provide certainty of movement with fixed allocations and top tier status with major carriers inbound and outbound.
Sea freight
Mondiale are sea freight specialists. We ensure we have space and equipment for our customers at all times, including peak import periods. We operate a Trade Management system globally into New Zealand and Australia.
Our Trade Managers work with all shipping lines to ensure they understand and accommodate our upcoming freight requirements. These strong partnerships, built up over many years, combined with our significant volume, mean we can ensure availability and delivery for our customers all year round.
Mondiale is the right choice for your LCL freight requirements
We are the largest consolidator of LCL cargo into New Zealand, loading 900+ FAK TEU per month.
We load from nine ports in China including Hong Kong weekly as well as all other major ports throughout Asia, Europe, and the USA to New Zealand and Australia. Our volume dictates that we load multiple groupage containers on any given week. We guarantee with Mondiale, LCL is always shipped on the fastest direct vessels.
Mondiale's export department offers weekly consolidated shipments to all parts of the world. We are specialists in providing a secure supply chain and utilisation of the most reliable and competitive services. Mondiale provides total control from the booking to delivery at destination and Mondiale are very experienced to handle dangerous goods and oversized cargoes.
Adaptable and scalable 3PL
Mondiale offers a flexible and scalable third party logistics (3PL) solution. We invest the time and expertise needed to fully understand our customers' businesses before designing proposals for improvements in their 3PL. To ensure the seamless flow of goods we take full responsibility for the performance of all our logistics service suppliers.
Some of our 3PL services include:
Bulk warehousing and distribution throughout

New Zealand

and Australia
Product receiving and putaway
Secure product storage
Real-time, online inventory management
Scan packing
Order consolidation
Cross Docking
Palletisation
Rework and Kitting
Cost efficient Coastal Distribution movements
Reverse logistics
Solutions
Total real-time inventory management
We offer LIMA™, a powerful web-based shipment tracking and logistics management. It monitors your entire supply chain from pre-production, ordering and shipment to delivery in real time. Its advantage lies in the collaboration of all participants, enabling Mondiale to manage freight upstream, therefore allowing clients and other strategic partners to control downstream processes. This provides a centralised, consistent platform for communication and management between all parties.
Some of our solutions include:
Comprehensive freight management
Milestone tracking
Real-time order tracking
Reporting and analysis
Ability to customise LIMA to meet your business requirements
Environmental and Social Responsibility
Mondiale recognises that emissions reduction has positive, far-reaching environmental, social and economic impacts. We are an environmentally responsible organisation and we enforce high standards throughout our business.
Our environmental policy:
Mondiale is committed to reduce our absolute emissions by a target of 30% of its GHG emissions by 2030 from our FY2018 base year reporting of 3040t CO2e.
Mondiale on its journey to realise this goal is acutely aware that it needs to adapt its thinking to achieve this target. We will be committing to offsetting circa 10% (300t CO2e) pa of our base year footprint to assist with this goal & will continue our focus to improve our efficiency in the following areas:
optimisation of our vehicle fleet and review our consumption utilisation
waste sent to landfill
electricity review
reduction in both domestic and international air travel
Combining offsets with these initiatives above and further strategic focus in this area we see as critical in achieving our 2030 commitment.
Year
Absolute footprint
t CO2e
% reduction on Base level
2018 (Base)
3,040
n/a
2025
2,584
15%
2030
2,128
30%
Our GHG Emissions for 2019 were 2,941.6t CO2e.
Social responsibility
Mondiale is committed to supporting various charities and sporting endeavours in both New Zealand and Australia.
For many years Mondiale has been a strategic partner to Cure Kids along with being a contributor to Westpac Rescue Helicopter, Auckland Cricket, Adelaide City Football Club and other charitable and sporting organisations.