Mondiale partner with Cargo Services Far East to provide world class global supply chain solutions. Cargo Services Far East Ltd is a privately held, Hong Kong based company. The majority shareholders are actively involved in the day-to-day running of the business.
Cargo Services have offices in 28 locations in China, Hong Kong and many other locations across the globe. Origin warehouse facilities are available in 15 strategic locations across China:
Chongqing; Dalian; Foshan; Fuzhou; Guangzhou; Hong Kong; Nanjing; Ningbo; Qingdao; Shanghai; Shenzhen; Shijiazhuang; Tianjin; Wuhan and Xiamen.
All of these locations can offer the traditional forwarding functions, such as LCL and FCL Sea Freight, Airfreight; Consolidation and Deconsolidation; Customs clearance; Pickup and deliveries etc… However, the value add areas, in a more sophisticated supply chain, is where Cargo Services excel in delivering actual results - not just theories and concepts - but genuine deliverables.
This covers but is not limited to:
Vendor Management; Import and Export Customs Brokerage
Document Management
PO Management
PO Production Status Checking (Progress Checking)
Containerised and Local Trucking
Inventory Management
Sub-Assembly; Kitting and Co-Packing
Palletisation and Shrink Wrapping
Scan Packing
Bar Code Labelling, Printing and Scanning
Returns Reworking and Disposal
Domestic Distribution
Quality Assurance Inspection and Product Testing (Shanghai)
Slip Sheeting (Qingdao, Shanghai, Shenzhen, Tianjin and Shanghai)
Currently, many large global organisations are partnering with Mondiale Cargo Services to deliver Global Supply Chain management. With both parties being independently owned, decisions are made and implemented faster than our multi-national competitors.
Mondiale & Cargo Services are committed to designing and delivering "best-in-class" total logistics solutions.
We are confident, that with our extensive experience, Mondiale/Cargo Services are the logical partner to develop your long term international supply chain infrastructure.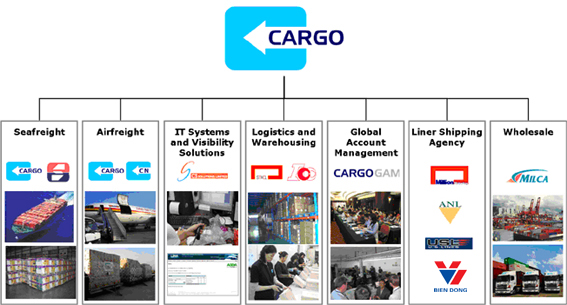 LIMA

– The Supply Chain Management Solution
LIMA is the complete Supply Chain Web Portal that Provides Visibility and Measurement of Key Supply Chain Processes and Milestones, from Ordering through to Shipment Delivery.
LIMA enables Mondiale Cargo Services to manage freight upstream and allows our clients to control downstream processes.
Its advantage lies in collaborations of all participants, so as to provide a centralized and conformed platform for all forms of communication and management.
LIMA excels in high process visibility, allowing full control of workflow. Powerful alert reporting by exception management combined with a comprehensive KPI reporting and analysis suite.
LIMA is easily accessible via the web to view all shipping processes, on line documentation, receipt and management of delivery through to validation of costs and inventory control.
LIMA is real time live and to enhance usability can be customised to individual user groups.
Other Divisions